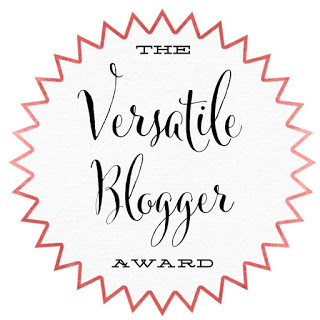 I have been nominated for The Versatile Blogger Award by a lovely blogger named
Lamia
! She has a wonderful blog, everyone check it out. Thank you for nominating me! 
The Rules: 
Thank the person who gave you this award. 

Include a link to their blog

Tell the person who nominated you 7 things about you.

Select 15 blogs/bloggers that you've recently discovered or follow regularly.

Nominate those 15 bloggers for the Versatile Blogger Award — you might include a link back to the post on your site announcing their nomination.