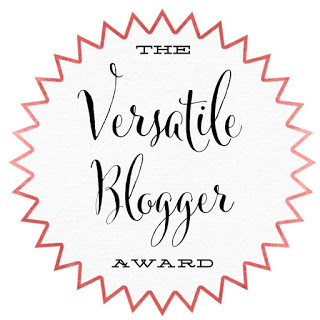 I have been nominated for The Versatile Blogger Award by a lovely blogger named
Lamia
! She has a wonderful blog, everyone check it out. Thank you for nominating me!
The Rules:
Thank the person who gave you this award.

Include a link to their blog

Tell the person who nominated you 7 things about you.

Select 15 blogs/bloggers that you've recently discovered or follow regularly.

Nominate those 15 bloggers for the Versatile Blogger Award — you might include a link back to the post on your site announcing their nomination.
7 Facts:
I love the rain.

I've never worked in my life since teenagers aren't allowed to work or get an actual job here in Dubai.

My favorite season is fall.

One of my pet peeves is when someone's iPhone/iPad isn't on silent mode and you can hear the noise as they type.

I don't drink tea or coffee.

I can not watch the same movie more than once, most of the time.

The first concert I went to was a Justin Bieber one in 2013.
I nominate: